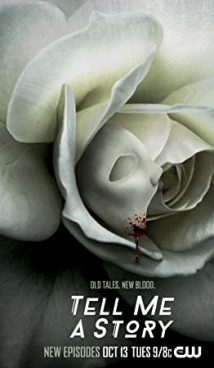 Synopsis
What will happen if you take the plots of well-known fairy tales and transfer them to modern America?
We remove the fantastic elements and talking animals, and here we have an almanac of dramatic stories that may well happen in a big city.
The first season retells the stories of such fairy tales as Little Red Riding Hood, Three Little Pigs, and Hansel and Gretel.
In the second season, we meet modern incarnations of the characters from Beauty and the Beast, Cinderella, and Sleeping Beauty.
Interesting Facts
On October 23, 2018, the series was presented to the public at the Metrograph Theater in New York, and a week later, CBS All Access began broadcasting Tell Me a Story. In January 2019, the first season finished, and the channel renewed the series. A year later, ten episodes of the second season were released, but this time CBS All Access decided to cancel the series.
According to the creators of the series, in the third season, they wanted to rethink the stories of Rapunzel, Jack and the Beanstalk, and Snow White and the Seven Dwarfs.
If the events of the first season of the series take place in New York, but the second one takes things to the city of Tennessee.
This series is an American remake of the Spanish TV-series of the same name, which was shown in 2014. It endured one season of five episodes, each of which told one fairy tale, transferred to the modern world. Interestingly, there is also a Mexican version of Tell Me a Story, which additionally features characters such as Pinocchio, The Ugly Duckling, and Puss in Boots.
Information
This is an American thriller TV-series based on the plot of classic fairy tales.
The premiere of the first season took place on October 23, 2018 in New York.
More Like This
Pretty Little Liars
Why Women Kill
Tags: reinterpretation of fairy tales, drama, thriller, crime, fairy tales, USA, New York