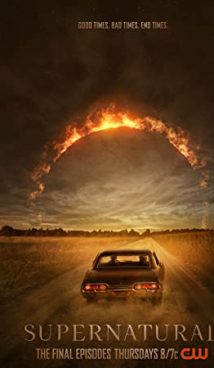 Synopsis
The Winchester brothers roam the roads of America in search of demons, since they have a long history with them. Long ago, when Dean and Sam were children, some mystical creature killed their mother. The Winchester's father began hunting for this creature, and his children continued his work.
Over time, the main characters realize that everything was not so simple, and now they are burning with impatience to learn the whole truth about their own origins and the history of their parents.
Throughout the TV show, Sam and Dean travel and encounter hundreds of people, demons and other creatures. Sometimes it seems that these wanderings will never end as the TV show lasts 15 seasons (327 episodes in total).
Interesting Facts
A pilot episode of the TV show aired on September 13, 2005 on the American channel "The WB". Multiple renewed, the TV series was canceled on November 19, 2020, 15 years after the release of the first season.
Curiously, Eric Kripke, the creator of the TV series, planned to release 5 seasons, adjusting the plot to this format. After "The CW" decided to continue the TV show, Eric Kripke left the project.
The famous Winchester house, which, according to legend, was built by the descendants of the rifle inventor who gave it his name, is located in the city of San Jose. Many deaths happened in this dynasty, and one medium advised Sarah Winchester, the heiress of the fortune, to build a house to lock up the spirits that haunt her family. Nowadays, many urban legends are associated with this famous house. That's why the creator of Supernatural decided to give this name to the main characters of the TV show.
Now directing "The Boys", the new successful TV series, Eric Kripke has brought in Jensen Ackles (Dean Winchester on "Supernatural"). Ackles played Soldier Boy, a superhero parody of Captain America.
About
Supernatural is a Canadian-American mystical thriller TV series. The first season of the TV show was premiered on September 13, 2005 on The WB.
Related Shows
Smallville
Lucifer
Chilling Adventures of Sabrina
Tags: mysticism, adventure, thriller, fantasy, drama, horror, urban legends