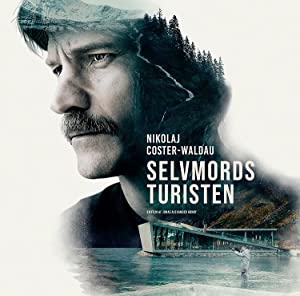 Synopsis
The film tells the story of Max, a life insurance agent in the midst of an existential crisis who goes off to clandestine Aurora Hotel after having been diagnosed with an inoperable brain tumour. The retreat is hidden high in the mountains and welcomes guests wishing to take their own life. As the story unfolds, we also see Max reflecting on his miserable home life and the disappearance of one of his clients — a case he worked on as an insurance agent.
Suicide Tourist is not much of an action or mystery film. It is more of dramatic discourse on whether we should have a choice to decide when to live and when to die.
Did you know?
Nikolaj Coster-Waldau — who starred in Suicide Tourist — is best known for his role as Jaime Lannister in the iconic Game of Thrones also featuring another Suicide Tourist's star Robert Aramayo (he portrayed young Eddard Stark). Interestingly, Robert Aramayo has been tapped for the lead in the upcoming Lord of the Rings TV series.
Suicide Tourist is a literal translation of the Danish title Selvmordsturisten.
After Game of Thrones came to its end, Nikolaj Coster-Waldau seems to have transitioned back to the Danish cinema. His next acting role will see him playing in a Danish drama Krudttønden surrounding the terrorist attacks on Copenhagen Cultural Centre in 2015.
Overview
Suicide Tourist is a Danish-Norwegian-German co-production and a psychological drama film.
It premiered at the Sitges Film Festival on October 3, 2019.
Please visit our website to watch Suicide Tourist trailer online and check out interesting film trivia and a release date. No signup required.
Frequently asked questions
When did the film have its world premiere?
Following its premiere at the Sitges Film Festival, Suicide Tourist was released in Denmark on November 25, 2019.
See also
A Cure for Wellness
The Shining
When Animals Dream