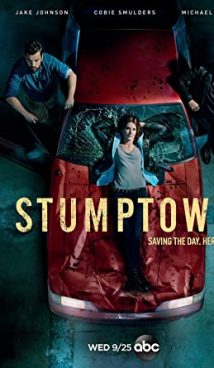 Synopsis
Dax Parios, a young woman who is a veteran of the war in Afghanistan, is the main character of the television series. Her current life is very difficult – with PTSD, she has a lot of debts and is forced to care for her brother with Down syndrome – nevertheless, Dax does not lose her spirit.
Having heeded to the friend advice, Dax decides to become a private detective. Using not entirely traditional methods, Dax achieves some success in a new occupation – however, life is still getting better with varying degrees of success as the main character does not betray her firm principles.
Interesting Facts
The first season of the television series was released on September 25, 2019 on the ABC channel. With short breaks, it was broadcast until March 2020. In May 2020, the "Stumptown" TV series was renewed for a second season – however, the date of the premiere is still unknown.
Cobie Smulders, MCU's true veteran, stars in the television series. First appearing in 2012's "The Avengers" as Agent Maria Hill, she has starred in a total of six Marvel Studios blockbusters and "Agents of S.H.I.E.L.D" series.
Stumptown is the third comic strip adaptation in Cobie Smulders' actor career. In addition to this series and the MCU, she also made a cameo appearance in "Smallville", an episode released in 2004.
Stumptown is a television series based on the comic book series of the same name by Matthew Southworth and Greg Rucka. Rucka is also known as the author of "Immortal Guard", a graphic novel that he later turned into a script for the fantasy action movie of the same name, which premiered on July 10, 2020 on Netflix.
About
Stumptown is an American-made television series based on the crime thriller comic book series of the same name. The first season premiered on September 25, 2019 on the ABC American channel.
Related Shows
Prodigal Son
The Rookie
Whiskey Cavalier