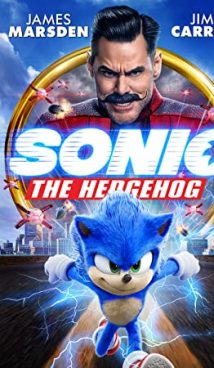 Synopsis
Sonic, a superfast blue hedgehog, comes to us form parallel universe.
He quickly adapts himself to new surroundings and finds a friend named Tom and an enemy Doctor Robotnik. The Doctor wants to capture Sonic and use his superhuman powers.
Will the blue hedgehog be able to escape from him?
Interesting facts
Ben Schwartz voices the blue hedgehog. He used to voice the other animated characters in new Duck Tales, BoJack Horseman, Bob's Burgers, and Rise of the Teenage Mutant Ninja Turtles animated series. Ben Schwartz appears in Space Forces, the Netflix fresh comedy, as an actor.
Sonic the Hedgehog creators demonstrated their care for the viewer proposals. The viewers were terribly disgruntled at the blue hedgehog image after releasing the first trailer on the Internet. The directors decided to draw the animation again and the film premiere was postponed for three months.
A Netherlander Tom Holkenborg also known by his stage name Junkie XL is Sonic the Hedgehog composer. In future, we expect some other blockbusters, such as Army of the Dead, directed by Zack Snyder, and Godzilla vs. Kong, with Tom's music.
Information
The joint production film is based on Sonic the Hedgehog video game series and shot in the family film genre.
The film had its world premiere on January 25, 2020.
FAQ
Paramount studio bosses have already announced the start of works on the sequel with the same director.
Related Films
Pokémon: Detective Pikachu
Scoob!
Aladdin