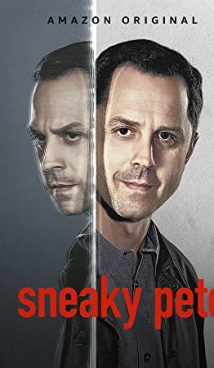 TV-MA
01 hours 00 minutes
Synopsis
A con man Marius Josipovic, while in prison, listened all the time to the stories of his cellmate Pete about how he had spent his wonderful childhood visiting his grandparents and how he never returned there because of his crazy mother.
When Marius is finally released, he realizes that a crime boss is waiting for him, confident that the con man still owes him a favor.
Marius has recalled the stories of the cellmate, and now our hero is at the doorstep of the cherished farm. Calling himself Pete (no one has seen him as an adult), Marius becomes a part of the family and even begins to help his grandparents with business. However, the mafia does not sleep, and Marius will have to pay the debt…
Interesting Facts
The pilot episode of Sneaky Pete was shown on the Amazon streaming platform on August 7, 2015. Viewers liked the novelty, and the producers ordered a whole season, which came out a year and a half later, on January 13, 2017. Immediately after the premiere, Sneaky Pete was renewed for the second season, which was released a year later. The third season became the final for the series.
The great actor Giovanni Ribisi not only starred in Sneaky Pete but also became the producer of the series. Now he is shooting in the sequel to the Avatar blockbuster. His character Parker Selfridge will appear in all four sequels to this sci-fi movie.
Actor Bryan Cranston was one of the creators of Sneaky Pete. He also starred in the first season as crime boss Vince Lonigan.
Information
This is an American crime thriller TV-series.
The first season of Sneaky Pete premiered on January 13, 2017, on the Amazon Prime streaming service.
More Like This
Billions
Patriot
Ray Donovan
Tags: drama, adventure, crime, scam, swindler, thriller