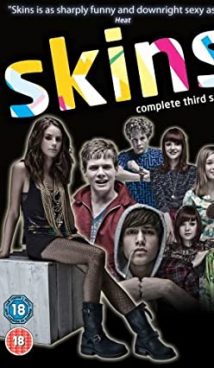 Synopsis
The daily life of Bristol teenagers is at the center of the TV show's "Skins" plot. Three generations of high school students share their secrets, hidden desires and base vices with viewers. The TV series features stories of growing up embedded in an almost modern British reality.
Interesting Facts
A pilot episode of the TV show aired on 25 January 2007 on the UK channel E4. The multi-part teenage drama, which ran for 7 seasons, was closed on August 5, 2013.
The TV series is divided into 3 Generations, each of which has 2 seasons. Comprising only six episodes, Season 7 tells the stories of three mature characters from previous episodes.
The American remake of "Skins" was premiered in 2011 on MTV. However, the TV show was canceled after the first season due to low ratings.
The first rumors about an upcoming full-length film based on the series appeared in 2009. These rumors were maintained by the tabloids for several years until Jack O'Connell, the star of the second generation of "Skins", made an official statement that all rumors about a possible full-length film were fictional.
Many of the young actors who starred on the TV show "Skins" are now well-known Hollywood stars, including Nicholas Hoult (Tony) and Dev Patel (Anwar), both of the First Generation.
About
Skins is a British-produced teen drama television series. The first season of the TV show was premiered on January 25, 2007 on the E4 TV channel.
Related Shows
The End of the F***ing World
Misfits
Sex Education
Euphoria
Tags: drama, teens, UK, Bristol, growing up, love, tragedy, drugs, LGBT