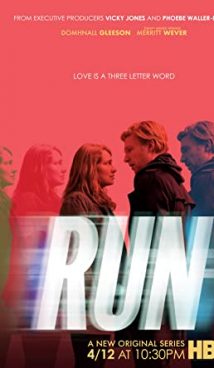 Synopsis
Ruby (Merritt Wever) and Billy (Donal Gleeson) dated in college and more likely just for fun they agreed that in the future they could send each other SMS with one word: Run. If the other answers, they should meet at the New York train station, take the train and spend a week together.
Years go by. Ruby is married; she is tired of such a life and is trying to find herself again. When she receives the Run message, she leaves the family and flies to New York to meet Billy and incredible adventures.
Interesting facts
Vicky Jones, the showrunner of the series, once helped the now popular Phoebe Waller-Bridge with her extremely successful TV series titled Fleabag. Now, Phoebe is assisting Vicky with Run series and even appears in the episodic role of taxidermist in the fifth series. By the way, the story with the Run message has its own background. With the help of such SMS friends Phoebe and Vicky ran away from boring parties.
The name of each series is an imperative verb: Run, Jump, Speak, Kiss, etc.
The leads are played by rising stars. Merritt Wever attracted the attention of the public after the detective drama titled Unbelievable, and Donal Gleeson (by the way, he is the son of the outstanding actor Brendan Gleeson) was especially remembered for appearing in the epic Harry Potter and Star Wars.
Information
The American-made TV series shot in the adventure comedy genre.
The first season premiered on April 12, 2020 on the HBO channel.
You can watch the series trailer online on the website without registration. You can also find interesting facts about the series.
FAQ
What channel is producing the series?
Run was shot by the order of the HBO channel.
Will there be a sequel?
The HBO channel has not yet announced the continuation of the series.
Related Series
Fleabag
Breeders
Killing Eve
Tags
comedy, drama, adventure, thriller