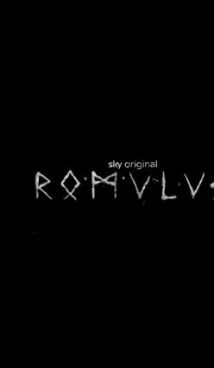 Synopsis
"Romulus" is a new Italian TV series telling not about the very formation of Rome, but about the events that – according to the legends – took place before the emergence of this great city that changed the whole history of Europe.
Being one of the regions of the future Italy and just Latium so far, this is a land where various tribes and languages ​​have mixed. Although there has not yet been a capital in this place, Alba Longa, where the main characters of the TV series come from along with Yemos (Prince of Alba Longa), is one of the most important cities.
The plot of "Romulus" is the story of this land, which so far is just a union of several tribes. Rome is about to be founded, which over time will subdue not only Latium, but the entire Apennine Peninsula, and then the Mediterranean.
Interesting Facts
Two pilot episodes of the TV series were shown on October 23, 2020 at the Rome Film Festival, using an online format due to the COVID-19 pandemic. The series began airing on November 6, 2020 on the Italian TV channel "Sky Atlantic".
Since Latin in its modern form was formed several centuries later after the events of the TV series, all its characters speak proto-Latin. It is noteworthy that all the main characters of "Romulus" were then re-voiced by other actors.
Director Matteo Rovere, the creator of "Romulus", released "Romulus v Remus: The First King" movie a year before the premiere of the TV show, offering another interpretation of the events leading up to the founding of the future empire capital. Alessandro Borghi, one of the main young Italian actors, plays Remus (Romulus's brother) in "Romulus v Remus: The First King". By the way, the film and the TV series plots are not connected in any way.
About
Romulus is an Italian-made historical drama television series. The first season of the TV show premiered on 23 October 2020 at the Rome Film Festival.
Related Shows
Barbarians
Revolution
Suburra
El Cid
Tags: Italy, Rome, history, adventure, drama, myths, Latin