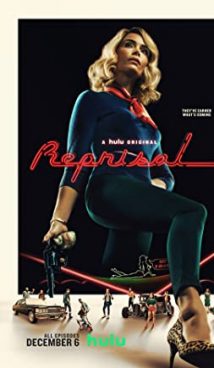 Synopsis
Katherine Harlow (Abigail Spencer), who miraculously survived an assassination attempt, wakes up as a different person. She changes her name, lifestyle, and lives as if nothing reminds her of the past. But the thirst for revenge thrives in the heart of the series' heroine because it was her brother who almost killed Katherine. He is still the head of a criminal organization that deals drugs and racketeers. A woman hires a guy named Ethan (Mena Massoud), who is fleeing from his past, to infiltrate the gang led by Catherine's brother Burt Harlow (Rory Cochrane). More and more people join the game, complicating the plan of revenge. Will Katherine be able to bring it to life, or will Burt avoid the reprisal?
Interesting Facts
All ten episodes of Reprisal were released on December 6, 2019, on Hulu. A year later, the channel announced that it had closed the series after the first season.
The Canadian actor of Egyptian origin, Mena Massoud, plays one of the leading roles. His name became known to the world several years ago when Mena got the role of Aladdin in the movie version of the classic Disney cartoon. Soon we will see Mena in this role again — in February 2020, Disney studio announced the start of work on the sequel to Aladdin.
Ron Perlman, a wonderful actor whose career is now experiencing a rebirth, starred in the series. He is in many TV-series and has already signed up for a dozen film projects. And this winter, we will see Pearlman in the screen adaptation of the computer game Monster Hunter.
Information
This is an American crime thriller TV-series.
The premiere of the first season took place on December 6, 2019 on Hulu.
More Like This
Jett
Briarpatch
The Capture
Tags: drama, revenge, crime, USA, murder, den, gang