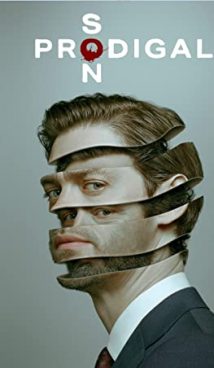 Synopsis
Malcolm Bright, a top-class crime psychologist, is invaluable to NYPD. In addition to excellent education, experience and instincts, Malcolm has some another card up his sleeve – his father is the most famous serial killer in the history of the city, known as the Surgeon.
The maniac the Surgeon was caught by the police when Malcolm was a child. However, a rather strong bond formed between father and son.  Martin Whitly (the real name of the Surgeon) pushes his son on the right path in the investigation of each new case.
However, can the police accept the results of such investigations, given the fact that Malcolm Bright himself is not a very mentally stable person?
Interesting Facts
The first episode of Season 2 was released on January 12, 2021 on FOX.
Tom Payne, the British actor best known for his role in the iconic TV series "Walking Dead", is the leading actor for "Prodigal Son". First appeared in Season 6 of "Walking Dead", the actor lasted four seasons. Officially promoted to mainstream caste, "Jesus" perished soon after – probably due to his involvement in the "Prodigal Son" TV show. Curiously, actress Lauren Cohan (Maggie), who also left "Walking Dead", was less fortunate – being invited to star in the "Whiskey Cavalier" TV series, she was soon forced to return to "Walking Dead", as the new TV show was canceled after its 13 episodes were released.
Michael Sheen, a wonderful British actor known for his participation in the comedy fantasy mini-series "Good Omens", is the maniac Surgeon.
About
Prodigal Son is an American-made crime thriller TV series. The first season of the TV show premiered on January 12, 2021 on FOX.
Related Shows
Evil
Stumptown
Lincoln Rhyme: Hunt for the Bone Collector
Instinct
Walking Dead
Tags: drama, thriller, crime, maniac, investigation, murder, Michael Sheen