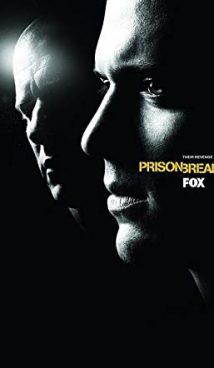 English, Arabic, Spanish

8.3
Synopsis
Lincoln and Michael, two brothers who are very different people, are at the center of the TV show's plot. 7 years older than Michael, Lincoln looked after his brother like a father. However, Lincoln got involved with the underworld that doesn't let anyone leave for nothing. Trapped in court and then in the Fox River prison, he is awaiting death for the murder of a relative of the US Vice President.
Finding out that his brother is innocent, Michael devises a cunning plan to get Lincoln out of the bars. Having committed a bank robbery, Michael also ends up in the Fox River prison, an engineering plan of which he studied to perfection.
Prison Break is an iconic multi-part thriller that became one of the symbols of the television industry renaissance in the 2000s. It was "Prison Break" – along with "Lost", "House, M. D." and "Dexter" – that turned out to be the cornerstone of the current serial industry.
Interesting Facts
Commissioned by Fox, "Prison Break" was released on August 29, 2005. Although the first season of the TV show was originally supposed to include 13 episodes, it was eventually expanded with 9 additional episodes as the TV series become a super hit. Airing until 2009, the TV series was canceled following the release of the final episode of Season 4 – temporarily, as it turned out. Eight years later, Fox commissioned 9 more episodes for Season 5, which is the series finale.
Curiously, in 2007, in the wake of the success of "Prison Break", the original series spin-off featuring a woman as the main character was developing. The TV series was supposed to tell the story of a housewife who was imprisoned. However, due to the screenwriters' strike, this TV show never saw the light of day.
About
Prison Break is an American-made crime drama television series. The first season of the TV show premiered on August 29, 2005 on Fox.
Related Shows
Supernatural
Lost
House, M. D.
Dexter
Breaking Bad
Tags: drama, crime, action, detective, thriller, prison