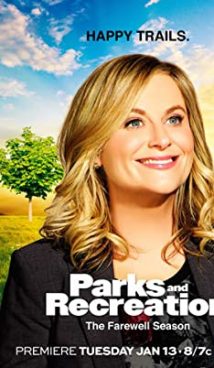 Synopsis
This is a great comedy TV series about bureaucracy and urban management.
The "Parks and Recreation" TV series follows on the heels of Leslie Knope, deputy director of the US Provincial Parks and Recreation Department. Constantly falling on duty in various funny situations, Knope does not lose his zeal: he not only helps the townspeople, but also do the best to make his native Pawnee comfortable.
Interesting Facts
The first episode of the TV series was released on April 9, 2009 on the NBC American television channel. Received mixed reviews, Season 1 contains just 6 episodes. However, the series was renewed for a second season with 24 episodes aired. After fixing the bugs, the creators improved their project, which gained a steady fan base. Lasted seven seasons, the TV show was canceled in 2015.
In April 2020, in the midst of the COVID-19 pandemic, a special episode of "Parks and Recreation" TV series dedicated to self-isolation was released. Created not only for entertainment purposes, the special episode carried a good mission: all the money raised was sent to help the hungry because of the pandemic.
Chris Pratt, a great comedian, also made a cast on the TV series. Shortly before the "Parks and Recreation" finale, he pulled out a lucky ticket playing Star Lord in the Marvel blockbuster Guardians of the Galaxy Vol. 1. Now receiving incredibly large royalties, he is one of the most popular stars in Hollywood (according to some rumors, he may become the new Indiana Jones).
About
Parks and Recreation is an American-made mocumentary comedy TV series. Season 1 of the TV show premiered on April 9, 2009 on NBC.
Related Shows
Arrested Development
The Office
Community
Brooklyn Nine-Nine
The Good Place
Unbreakable Kimmy Schmidt
Tags: comedy, mocumentary, city management, administration