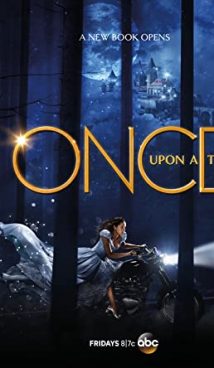 TV-PG
01 hours 00 minutes
Synopsis
Once, a boy named Henry knocked at the house of young Emma Swan and told the woman that he was her son. Perplexed, Emma decided to take Henry to his hometown of Storybrooke. This place seemed very strange to the main character. Henry talked about how all Storybrooke are real fairy-tale characters who have forgotten about this peculiarity.
Step by step, viewers witness incredible adventures with the participation of the heroes of all probably the most popular fairy tales – from "Snow White", "Little Red Riding Hood", "Pinocchio", "Rumplestiltskin" and "Mad Hatter" to "Maleficent".
Interesting Facts
The pilot episode of the TV show was released on October 23, 2011 on the American channel "ABC". The fantasy TV show, which was liked by the viewers, lasted for seven seasons. The final episode was released under the title "Leaving Storybrooke" on May 18, 2018.
There are several actors – Jamie Dornan as the Huntsman and Sebastian Stan as the Mad Hatter – whose stellar career kicked off with "Once Upon a Time" TV show. It is curious that the showrunners offered Lady Gaga to play the role of the Blue Fairy (Pinocchio) – however, the singer ignored this.
About
Once Upon a Time is an American-made fantasy adventure TV series based on numerous fairy tales. The first season of the TV show premiered on October 23, 2011 on ABC.
Related Shows
Grimm
Penny Dreadful
Once Upon a Time in Wonderland
Teen Wolf
True Blood
Tags: fairy tale characters, romance, drama, fantasy, love, adventure, Snow White, Prince Charming, Cinderella, Little Red Riding Hood