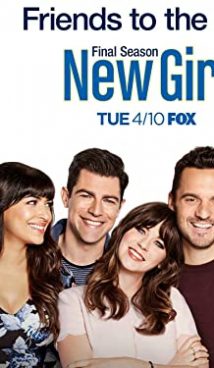 Synopsis
Girl named Jess (Zooey Deschanel) finds herself in a very unpleasant situation – having parted with her boyfriend with whom she lived together, she is now forced to look for a new apartment. Working as a primary school teacher, Jess cannot afford to rent expensive housing. In the end, she decided to rent a room in an apartment where three guys live.
A very frivolous comedy at first glance, "New Girl" becomes a real study of the relationship between men and women.
Interesting Facts
The first episode of "New Girl" TV series was released on September 20, 2011 on Fox. With seasons running almost annually, the TV series was canceled after the release of its 146th episode under the "Engram Pattersky" title on May 15, 2018.
During its eight years on air, The New Girl TV series was nominated five times for the Golden Globe, among which three nominations were for the female comedy role (Zooey Deschanel).
It is noteworthy that after the release of the final episode of "New Girl", Zoo Deschanel now rarely participates in film projects. Voice acting for the cartoon "Trolls World Tour" is the only one that has been included in the actress's filmography since then. However, the popularity of Jake Johnson (Nick in "New Girl" TV series) is growing at a rapid pace. Previously starred in several high-profile blockbusters, Johnson will soon appear on the big screens in the new film of the "Jurassic Park" franchise. It is curious that in one of the scenes of "New Girl" Nick stated that he did not believe in the existence of dinosaurs.
Notably, Zooey Deschanel was not included in the cast of six episodes of Season 5 as the actress was pregnant at the time with her first child, a daughter named Elsie.
About
New Girl is an American-made sitcom TV series. Season 1 of the TV show premiered on September 20, 2011 on Fox.
Related Shows
How I Met Your Mother
Modern Family
Parks and Recreation
Community
Unbreakable Kimmy Schmidt
Tags: comedy, sitcom, relationship, love, romance, neighbors, Zooey Deschanel