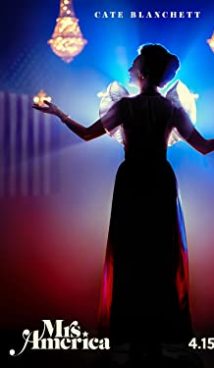 TV-MA
01 hours 00 minutes
Synopsis
The series is a historical drama about the struggle for the American Constitution amendment.
The film revolves around the confrontation of two points of view that existed in the United States in the 70s of the twentieth century.
On the one side, there are feminists, including Gloria Steinem (Rose Byrne), Shirley Chisholm (Uzo Aduba), Jill Ruckelshaus (Elizabeth Banks) and others. They advocate the adoption of an equal rights amendment.
On the other side, there is a conservative activist Phyllis Schlafly (Cate Blanchett). She is incredibly smart and persuasive. She opposes abortion, advocates the preservation of family values and, of course, actively speaks out against this amendment to the Constitution. Mrs. Schlafly understands that she can occupy a high position in power in this game, but who can allow her doing this if she is a woman?
Interesting facts
Cate Blanchett rarely appears in TV series. However, in 2020, she honored two TV shows with her presence at once. They are: Mrs. America and Stateless.
Dahvi Waller, Mrs. America's showrunner, has previously worked on such popular TV shows as Mad Men and Desperate Housewives.
Information
The American-made TV series shot in the biographical drama genre.
The first season premiered on April 15, 2020 on the Hulu TV channel.
You can watch the series trailer online on the website without registration. You can also find interesting facts about the series.
FAQ
What channel is producing the series?
Mrs. America is a collaborative product of the FX and Hulu channels.
When did the first season come out?
The first episode premiered on April 15, 2020. The broadcast ended on May 27, 2020.
Will there be a sequel?
Mrs. America ​​was created in the format of a mini-series, so there is likely to be no continuation.
Related Series
The Handmaid's Tale
Little Fires Everywhere
The Plot Against America
Tags
feminism, 70s, history, biography, struggle for rights, women's rights, conservatism