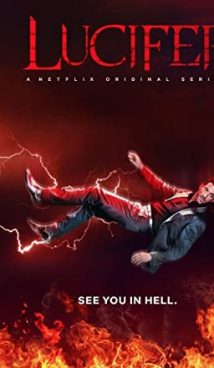 Synopsis
Meet the one and only Lord of the Darkness! Once Lucifer got bored from Hell and decided to move to Los Angeles, where he opened a luxurious nightclub. With all his might, the devilish hero is trying to cheer himself up and ultimately decides to help the police investigate particularly difficult cases. Besides, here he meets detective Chloe Decker over whom Lucifer, for some reason, has no power. Things get much more interesting for the King of Hell, and he becomes a consultant for the LAPD.
Awaiting us are many intriguing crimes and encounters with supernatural old acquaintances.
Interesting Facts
Lucifer's showrunner Tom Kapinos, who previously worked on hits such as Dawson's Creek and Californication.
The title character was created by writer Neil Gaiman for the Sandman graphic novel series. By the way, work is now underway on a multi-episode screen adaptation of this famous comics. The series will be shown on Netflix, and Neil Gaiman produces it himself. The writer promises madness, fully corresponding to the Sandman's style.
Lucifer was originally aired on Fox, but the channel closed the TV-series after the third season. Netflix saved it and continued the story of the detective with the horns. For a long time, there was a rumor that the fifth season would be the last for the TV-series, but recently Netflix posted a tweet with the Number of the Beast turning into 6, assuring that the sixth season will be the final one.
The fifth season will be split into two parts. The viewers will be able to watch the first eight episodes immediately on August 21, 2020, but Netflix has not yet announced the premiere date of the remaining episodes.
Information
This is an American-made fantasy whodunit TV-series based on Neil Gaiman and Sam Keith's graphic novels.
The premiere of the fifth season took place on August 21, 2020 on the Netflix streaming platform.
More Like This
Agents od S.H.I.E.L.D.
True Blood
Chilling Adventures of Sabrina