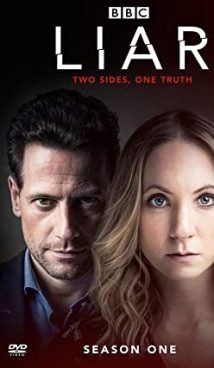 Synopsis
A schoolteacher Laura and surgeon Andrew decided to go on a seemingly innocent date. However, what started as a romantic encounter, became hell — now Laura accuses Andrew of rape. But is it true? Laura herself has some blemishes in her biography that cast a shadow on the woman's testimony.
So who is cheating the police? Andrew, who could have put drugs into Laura's drink? Or Laura, who wants to destroy the brilliant surgeon's reputation? You can find out by watching the British psychological thriller Liar.
Interesting Facts
The first season of Liar premiered on the UK TV channel ITV on September 11, 2017. Critics and viewers liked the series a lot, so it was renewed for the second final season, which was two and a half years late and was released in March 2020.
Most of the Liar TV-series was filmed in the British town of Deal, located in Kent. Deal is situated on the shore of the Pas-de-Calais, and one of the main attractions of the town is the pier. It appears more than once in the series.
The leading roles are played by Joanne Froggatt, who received the Golden Globe Award for her role in the famous TV-series Downton Abbey, and Ioan Gruffudd, who has performed in many Hollywood blockbusters.
Information
This is British psychological thriller TV-series.
The premiere of the second season took place on March 2, 2020 on the British TV-channel ITV.
More Like This
Deadwater Fell
The Nest
A Confession
Tags: drama, thriller, mystery, lie, violence, rape, Great Britain