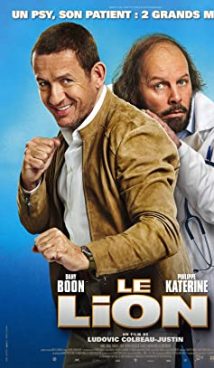 Synopsis
Romain (Philippe Catherine) works as a caregiver in a psychiatric hospital, watching a very strange patient Leo (Dany Boon). He claims he is a high-profile international spy going by the name of Agent Lion, but you would not believe an insane man, would you? Even when Leo tells Romain that someone is spying on his girlfriend, he does not believe a word of that delirious nonsense. Everything changes when someone kidnaps the girl. Romain has no choice but to turn to Agent Lion for help and let him escape, hoping he will bring his fiancée back. The escape triggers a chain of crazy events, both literally and metaphorically.
This is a classic French comedy full of facetious characters and funny jokes.
 Did you know?
Agent Lion is portrayed by Dany Boon, one of the most successful French comedians of our time. He directed and co-wrote Welcome to the Sticks, enjoying a huge success in France. He also starred in Micmacs, a 2009 French comedy bythe iconic director Jean-Pierre Jeunet. Interestingly, Dany Boon started his career performing as a mime in the streets.
Dany Boon stars not only in French films. In 2019, he played in Murder Mystery, one of the most successful Netflix films starring Adam Sandler and Jennifer Aniston.
 Overview
Agent Lion is a Belgian-French co-production comedy film. It premiered at The International Comedy Film festival of Alpe d'Huez on January 14, 2020.
Please visit our website to watch Agent Lion trailer online and check out interesting film trivia and a release date. No signup required.
Frequently asked questions
When did the film have its world premiere?
Agent Lion was screened at The International Comedy Film festival of Alpe d'Huez on January 14, 2020 and was released in France on January 29, 2020.
Agent Lion was mostly shot in Paris, with some of the scenes filmed in Dubai.
See also
R.A.I.D. Special Unit
Docteur?
#iamhere