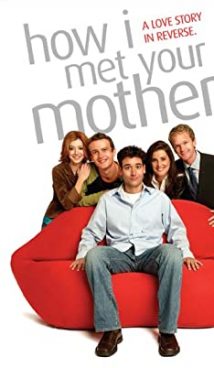 English, Persian, Chinese

8.3
Synopsis
The TV series begins in 2030, when Ted Mosby gathered his son Luke and daughter Penny to tell them the story of how he met their mom. Spanning nine seasons, this long tale includes stories of Ted's other crush, friends, adventures, wacky situations, and various curiosities.
The long-running sitcom "How I Met Your Mother" is a classic comedy that started in the 2000s and has become a benchmark for the genre. Made in all the television annals, "How I Met Your Mother" also revealed the talent of several great actors to the world.
Interesting Facts
The first episode of the TV show was released on September 19, 2005 on the US channel CBS. The "How I Met Your Mother" TV show ran for nine seasons. The romantic comedy series was canceled after the final double episode aired on March 31, 2014.
Over the years on the air, the TV show has been marked by dozens of celebrities. Viewers could not help but notice the cameos of pop singers such as Britney Spears, Jennifer Lopez, Nicole Scherzinger and Katy Perry.
The "How I Met Your Mother" TV series won ten Emmy awards and two Golden Globe nominations.
Five books have been published as part of the television series franchise – "The Bro Code", "The Playbook", "Bro on the Go" and others.
About
How I Met Your Mother is an American-made romantic comedy television series. The first season of the TV show was premiered on September 19, 2005 on CBS.
Related Shows
The Big Bang Theory
Friends
New Girl
Modern Family
Community
It's Always Sunny in Philadelphia
Tags: comedy, romance, sitcom, Cobie Smulders, Jason Siegel, Neil Patrick Harris