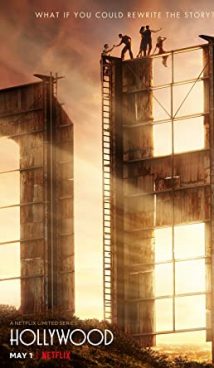 TV-MA
05 hours 47 minutes
Synopsis
A new project of the omnipresent Ryan Murphy is dedicated to the golden era of the dream factory.
Unlike with his almost biographical works, such as "Feud" or "American Crime Story," for Hollywood Murphy came up with a magical hoax, putting together a history of American cinema from some parallel universe from some real memories.
The "Hollywood" opening fully reflects the meaning of the series: five young men and women climb the cherished white letters on the Californian hills to see the dawn from there. These five will become the heroes of Hollywood, literally gnawing their way to the top with their teeth.
Interesting Facts
– It is not the first appearance of David Corenswet, who portrayed an aspiring actor Jack Castello in "Hollywood," in the Ryan Murphy's series. Last year, he starred on the TV-series The Politician about a young man who wanted to become the president of the United States. Corenswet got noticed, and now, according to rumors, he a contender for the role of Superman in the next reboot.
– The "Hollywood" TV-series is a collaboration between producer Ryan Murphy and Netflix. Murphy signed a record $300 million contract and will be working on the service for five years. Their next project is a drama series based on the novel "One Flew Over the Cuckoo's Nest." It will be released on Netflix in September 2020.
Information
This is an American pseudo-historical drama TV-series
The premiere of the Season 1 took place on May 1, 2020 on Netflix.
FAQ
– What channel is behind the TV-series production?
Hollywood" was filmed for the Netflix streaming platform.
– Will there be a continuation?
There were no words from Netflix nor Ryan Murphy about the future of the series.
More Like This
Feud
American Crime Story
The Politician
Pose