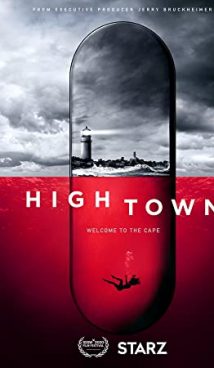 Synopsis
The plot of Hightown takes us to New England. There, at the end of a long cape jutting into the ocean, lies the resort town of Provincetown, Massachusetts, where the main character Jackie lives. She is a fishing inspector and a real riot. She sleeps with girls and loves to party. However, one day Jackie finds a murdered woman's body on the shore and it completely changes her life. She does not only quit drinking alcohol and taking drugs but takes part in the crime investigation that is directly related to the opioid epidemic that has swept this sweet town.
Interesting Facts
The coast of Cape Cod is one of the first places in North America where British colonists landed four hundred years ago, and one of the main attractions of Provincetown, where the series takes place, is the Pilgrim Monument. The town itself is relatively small but well-known as an LGBT resort. Locals call it P-town, and this is how the series was originally called.
The Hightown showrunner Rebecca Perry Cutter has previously worked on the shows Gotham and The Mentalist.
The actress who portrays the main character, Monica Raymund, is well known to fans of the franchise about the Chicago rescue services as a paramedic Gabriela Dawson.
Information
This is an American made criminal drama TV-series.
The premiere of the first season took place on May 17, 2020 on the American TV-channel Starz.
FAQ
What channel is behind the series production?
The first season was filmed for the Starz TV-channel.
Will there be a continuation?
Yes. In June, 2020 Hightown was renewed for the second season that will be realized no sooner than 2021.
More Like This
Perry Mason
Deep Water
White Lines