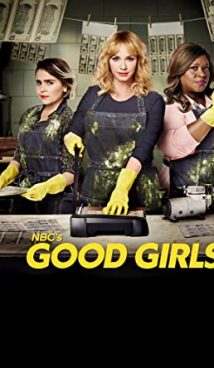 Synopsis
Three friends who live in a quiet area and are tired of a lack of money have come up with a clever – at first glance – plan to rob a local store. Wearing balaclavas and water pistols, they carry a huge amount of $ 100 bills from the supermarket – however, the problem is that the money belongs to the mafia. Rio, the local money-laundering boss of the mafia, had no trouble spotting the robbers. Having hooked them, Rio makes the unfortunate ladies do whatever he wants. As the intrigue unfolds, Beth, Annie and Ruby become bogged down in a crime story that seems to have no end.
Interesting Facts
The TV show began airing on February 26, 2018 on NBC. "Good Girls" was renewed for a second and third seasons. Originally slated to contain 16 episodes, Season 3 was released with eleven episodes as the last five ones were delayed due to the COVID-19 pandemic. These episodes will be included in Season 4, which will premiere on March 7, 2021.
Having started her television career as a screenwriter for "Desperate Housewives", Jenna Bans is the showrunner for "Good Girls".
Christina Hendriсks, best known for her role in the TV series "Mad Men", is the lead actress for "Good Girls".
About
Good Girls is an American-made crime tragicomedy television series. The first season of the TV show premiered on February 26, 2018 on NBC.
Related Shows
Orange Is the New Black
Dead to Me
Russian Doll
Santa Clarita Diet
Tags: drama, comedy, tragicomedy, female characters, crime, robbery, consequences, Christina Hendriсks