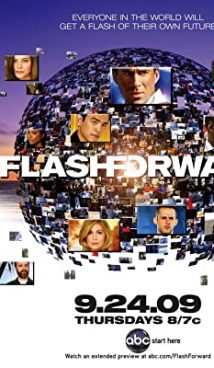 Synopsis
A strange event happened on October 6, 2009 – at one moment the consciousness of all the inhabitants of the Earth was switched off for more than two minutes.  Having come to their senses after 137 seconds of being unconscious, many people now know about what will happen to them after 7 months. While unconscious, people saw things that would happen on April 29, 2010.
Since then, much has changed on Earth. Once that strange event was happened, millions of people around the planet died. The survivors remember those 137 seconds and are struggling to change their lives. Meanwhile, some special agencies are busy studying that event. And now, with a sinking heart, humanity is waiting for the onset of April 29.
Interesting Facts
A pilot episode of the TV show was aired on September 24, 2009, on the American ABC channel. Expecting "FlashForward" to be a long-running television project, showrunners were forced to cancel the TV series a year after its premiere due to low ratings.
Having started developing "FlashForward", ABC was probably trying to offer a TV show to replace "Lost", its super hit. Notably, both TV series use similar techniques – flashbacks in "Lost" and flash-forwards in "FlashForward". However, which did not become a good alternative, "FalshForward" was canceled at the same time as "Lost", in 2010.
It is noteworthy that the release dates of the TV show series correlate with its plot. For example, the first episode was released 12 days before October 6, 2009, the date the event occurred.
David Goyer, screenwriter best known for his work on Nolan's "Batman" trilogy, is one of the showrunners for "FlashForward".
About
FlashForward is an American-made television series inspired by the fantasy thriller novel of the same name by Robert Sawyer. The first season of the TV show was premiered on September 24, 2009 on ABC TV channel.
Related Shows
Lost
V
The Event
4400
Jericho
Heroes
Under the Dome
Tags: fantasy, future, drama, adventure, thriller, mysticism, Joseph Fiennes