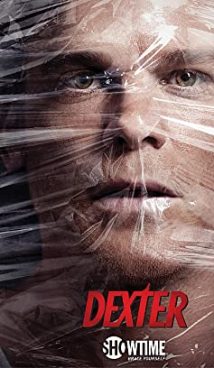 Synopsis
Dexter Morgan, a simple forensic scientist from Miami at first glance, is the main character of the TV series. When a murder occurs, Morgan is called to the scene of the crime, as he is a true blood spatter expert. However, nobody knows the true nature of this medical examiner.
Dexter is a psychopathic killer who is incapable of empathizing with people. Fortunately, his father was able to predict Dexter's future behavior and corrected it with a special set of rules. Although the main character – in accordance with his diagnosis – kills people, his victims are the real criminals, whom Dexter himself condemns to death.
Interesting Facts
One of the flagship TV shows of the mid-2000s, "Dexter" was filmed for Showtime. The pilot episode of the TV series premiered on October 1, 2006. The hugely popular, "Dexter" hit the air for eight 12-episode seasons. "Dexter" ended on September 22, 2013 with a final episode that disappointed many fans of the show. For this reason, it is often included in the ratings of the TV show with the worst ending.
Determined to fix the ending, 7 years after the release of the eighth season, Showtime has commissioned another season of "Dexter" that will be released in late 2021. Michael C. Hall will once again return to the title role of the psychopathic killer.
"Dexter" is a TV series based on a series of novels by Jeff Lindsay. This cycle includes seven books with the last one released in 2015 under the title "Dexter is Dead".
Michael C. Hall, who plays Dexter, began dating Jennifer Carpenter, his on-screen sister, a year after the TV show premiered. Married in 2008, they announced their divorce just 2 years later.
About
Dexter is an American-made crime thriller TV series based on Jeff Lindsay's series of novels. The first season of the TV show premiered on October 1, 2006 on Showtime.
Related Shows
True Detective
House, M.D.
The Sopranos
Lost
Tags: crime, drama, thriller, serial killers, maniac, psychopath