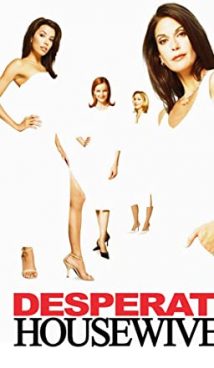 Synopsis
Viewers are presented with 8 seasons of women's stories that take place on Wisteria Lane, in the city of Fairview. Four housewives leading the not-so-quiet lives of suburbanites – where each family has their skeletons in their closets – are at the center of the TV show's plot. However, where there are secrets, there are also many incredible stories that the creators of the "Desperate Housewives" TV show are going to tell. Each season of the TV series featuring a new detective plot with actions that will not let the viewer get bored.
Interesting Facts
The first season of the TV series was premiered on October 3, 2004 on the American ABC channel. Renewed for several times, the TV show was canceled on May 13, 2012 after the release of Season 8.
The "Devious Maids", another TV show by Mark Cherry, showrunner for "Desperate Housewives", premiered sometime after the finale of the original TV series. Lasting 4 seasons, "Devious Maids" failed to replicate the success of its predecessor. "Why Women Kill" is another multi-part project by Mark Cherry. Premiered in 2019, "Why Women Kill" was well received by critics and audiences alike, and was subsequently renewed for a second season.
Oprah Winfrey, a TV personality who once received an invitation to the set, is one of the fans of the TV show. Oprah recently released a special episode of the TV show in which she appeared as one of the housewives.
About
Desperate Housewives is an American-made satirical tragicomedy TV series. The first season of the TV show was premiered on October 3, 2004 on ABC TV channel.
Related Shows
Sex and the City
Devious Maids
Revenge
Gossip Girl
Pretty Little Liars
Tags: drama, black comedy, tragicomedy, satire, women, detective, Eva Longoria