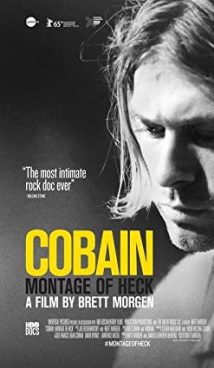 TV-MA
02 hours 25 minutes
Synopsis
A documentary about the legend of rock music of the nineties – Kurt Cobain, the creator of Nirvana. The film tells the story of the life of a great musician, from childhood to the tragic death on April 5, 1994, in Seattle. It is not only full of archive photos and videos but also shows drawings created by Kurt Cobain.
Interesting Facts
The documentary Cobain: Montage of Heck was first shown to the public on January 24, 2015, at Sundance, and then it saw worldwide release.
After the premiere, Cobain: Montage of Heck received seven Emmy awards nominations, including for Directing, Editing, Cinematography, and Best Documentary.
According to the director, after the premiere at Sundance, he asked Kurt's daughter what she thought about the movie Cobain: Montage of Heck. Frances Bean replied, "You made a movie that I wanted to see."
In Cobain: Montage of Heck, director Brett Morgen used numerous materials, many of which were not previously available to the public. The archive was so large that some of the drawings and photos did not make it into the final cut and were published separately as an album supplement to the film. Also, the Montage of Heck: The Home Recordings CD was released featuring Kurt Cobain's music he had recorded at home, used for this documentary.
The director of Cobain: Montage of Heck is the famous documentary filmmaker Brett Morgen. The main characters of his films were The Rolling Stones, primatologist Jane Goodall, and the famous Chicago Seven.
Information
This is an American documentary.
The world premiere of Cobain: Montage of Heck took place on January 24, 2015, at the Sundance International Film Festival.
More Like This
Soaked in Bleach
Kurt Cobain About a Son
Kurt & Courtney
Amy
Tags: documentary, drama, music, Nirvana, rock