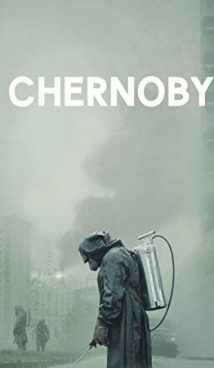 TV-MA
05 hours 30 minutes
English, Russian, Ukrainian

9.4
Synopsis
"Chernobyl" TV series discloses the audience an advanced perspective at one of the most dramatic technological disasters occurred in recent human history.
On the night of April 26, 1986, a series of negligent tests at the Chernobyl nuclear power station caused the explosion of a nuclear reactor.
Every next frame of the series reveals us the sequence of those tragic events: the heroic actions of firefighters and operators of the plant ('liquidators'), panic among the station's top management and messy attempts of the ruling government to solve somehow the looming global threat.
Interesting Facts
The first episode of "Chernobyl" TV series was shown on May 6, 2019 by the American TV channel HBO.
Craig Mazin, who created the series "Chernobyl", is currently working on a multi-part adaptation of the super popular video game "The Last of Us". Craig also wrote the script for the film which is based on another game franchise named "Borderland".
The series was directed by Johan Renck from Sweden. In the 1990s, he was known originally as a musician-songwriter under the stage name Stakka Bo but eventually traded on stage stardom for a film director's chair. He shot dozens of music videos for world-class stars, and then switched to television series. Renck directed several episodes of "The Walking Dead", "Vikings" and "Breaking Bad". Following Craig Mazin, he agreed to take part in the filming of the series "The Last of Us".
"Chernobyl" TV series won two Golden Globes (out of four nominations) and ten Emmy awards.
Craig Mazin stated that "Chernobyl" could have sequels that would turn the series into an almanac. The producer also revealed that he was thinking on shooting television series dedicated to the Fukushima disaster. Finally, Maizin officially announced that "Chernobyl" will remain a one-season mini-series.
About
"Chernobyl" is an American-British co-production television series based on true events and filmed in the genre of historical thriller.
The premiere of the first season of the series "Chernobyl" took place on May 6, 2019 on the HBO TV channel.
Related Shows
Tags: historical thriller, based on true events, technological disaster, USSR, drama, tragedy, Jared Harris, Stellan Skarsgård, Emily Watson