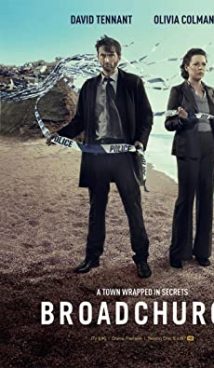 Synopsis
Broadchurch is an exemplary modern British television detective.
The quiet life of the sleepy town of Broadchurch ends when the corpse of 11-year-old Danny Latimer is found on the seashore. The boy was murdered, and the local police start an investigation. The fact that a couple of detectives who have never worked together have to find the killer makes the case even more complicated. Having difficulties with communicating with each other, Alec Hardy and Ellie Miller wade through the lies and fear of the locals to find out who killed Danny.
Interesting Facts
The first episode of the series was released on March 4, 2013, on the British TV channel ITV. Originally planned as a mini-series, Broadchurch ended up with two more seasons and other investigations.
Broadchurch became really popular, revealing several future British stars to the viewers. Actress Olivia Coleman won an Oscar in 2019 and played Queen Elizabeth II in The Crown, Jodie Whittaker received an incredible offer to become the Thirteenth Doctor Who, and Phoebe Waller-Bridge amazed the public with her own TV-series called Fleabag.
The American channel Fox filmed its own version of Broadchurch. The TV-series was called Gracepoint, and the main role in it was played by the same David Tennant.
In fact, the city called Broadchurch does not exist. Its prototype was Clevedon, located on the shores of the Bristol Bay. The filming of the series took place there.
Interestingly, during the filming, only a few actors were aware of how the first season of the series would end. The person who performed the role of the killer learned that they were the wanted criminal only two weeks before the end of the filming.
Information
This is a British detective TV-series.
The first season of Broadchurch premiered on March 4, 2013, on the ITV channel.
More Like This
The Falling
The Killing
Luther
Shetland
The Missing
Tags: detective, drama, Britain, thriller, murder, David Tennant, Olivia Coleman