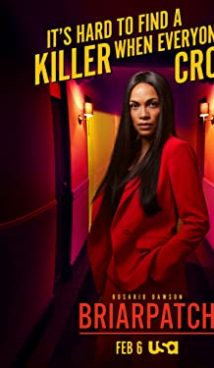 Synopsis
Allegra Dill (Rosario Dawson) returns to her hometown San Bonifacio, Texas, where she spent her childhood. Allegra did not come here because of nostalgia: her sister Felicity, a local police officer, was blown up in her own car. In addition, in San Bonifacio, Allegra needs to investigate the supply of weapons on her boss assignment, who is a Senator from Texas.
The hometown is flooded with animals that have escaped from the zoo; besides, the locals are sometimes very strange characters.
During the investigations, Allegra understands that San Bonifacio is entangled in a dense web of corruption and it will be very difficult and dangerous to break out of it.
Interesting facts
The star of the series is the beautiful Rosario Dawson, who not only played the main role, but also became one of the series producers. By the way, her first appearance in the movie was in the role of Ruby from the Kids, one of the most scandalous films of the 90s. Soon we will see Rosario in the new season of The Mandalorians, a popular series in the Star Wars Universe.
One of the Briarpatch showrunners is Sam Esmail, who hit the audience with the series Mr. Robot.
 Information
The American-made TV series is based on the similarly-named novel by Ross Thomas and shot in the crime drama genre.
The first season premiered on February 6, 2020 on the USA Network.
You can watch the series trailer online on the website without registration.
 FAQ
What channel is producing the series?
Briarpatch was commissioned by the USA Network.
When did the first season come out?
The first season was televised from February 6, 2020 to April 14, 2020.
Briarpatch was completely shot on the basis of the novel by Ross Thomas in the format of a miniseries and does not provide for continuation.
Tags: crime drama, Texas, corruption, return to a small town, police