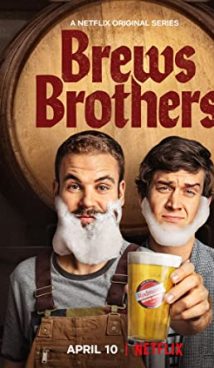 Synopsis
This is a low-budget comedy about sea of beer.
Two brothers Adam (Mike Castle) and Wilhelm (Alan Aisenberg) are the main characters of the TV series. The brewing is the meaning of their lives. They have a pub that they eager to develop and a mind to produce an excellent beer!
Once, Wilhelm decided to brew beer alone after quarrel with his brother, but all his efforts went down the drain. His beer was fair to middling, the pub was stranded, and he ran into debt. Suddenly, Adam returned in Wilhelm's life and it was about time to make nice with his brother and develop the business. The main characters have to fix the relationship problems and find out the most successful beer recipe. Sarah, the former MMA fighter, Chuy, the mechanic, Truffle, the monk, and other colorful characters will help them out.
Brews Brothers is a simple and frivolous comedy with little-known actors that is good to watch with a foamy drink in tow. Two main characters will make you laugh, so evening with Brews Brothers will switch your mind off this mad world's hardships.
Interesting facts
Robert Cohen, one of the directors of the TV series, won the Emmy Award for his work on the Ben Stiller Show.
The creators of the series, Greg and Jeff Schaffer, are brothers too.
Information
The American-made TV series is shot in the comedy genre.
The first season premiered on April 10, 2020 on Netflix platform.
FAQ
What channel is producing the series?
Brews Brothers series was shot by order of Netflix streaming service.
The streaming giant has not announced the series renewal yet.
Related Series
Space Force
It's Always Sunny in Philadelphia
The Lovebirds