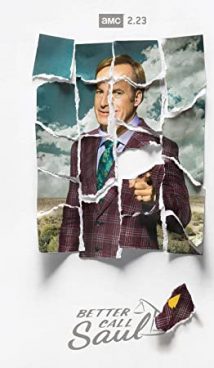 English, Spanish, Vietnamese

8.7
Synopsis
The new  season marks another chapter in the story of the dangerous and exciting practice of Saul Goodman (Bob Odenkirk). Saul was originally one of the main characters in the Breaking Bad television series. However, Vince Giligan, the cult TV show creator, decided to shoot a full-fledged spin-off dedicated to the nosy lawyer.
In the fifth season, Saul Goodman returns his lawyer's license after a year's hiatus in his legal practice and returns to the world of big crime. The gripping storyline of the fifth season includes dangerous showdowns and deadly games with drug cartels.
Interesting Facts
James Morgan McGill uses the Saul Goodman pseudonym which is a play on words – "'s all good, man ".
Unlike the Breaking Bad TV series which was filmed on 35mm film, Better Call Saul was filmed using 4K digital equipment.
After the first three seasons premiered, viewers were also able to watch Talking Saul with Chris Hardwicke, the host of the show, who discussed the series with invited guests. In addition, Chris is the host of "Talking Dead", the show that discusses the Walking Dead TV series.
For his role as Saul Goodman, Bob Odenkirk has been nominated for the Golden Globe three times. Better Call Saul TV series has been nominated for an Emmy 32 times.
According to Odenkirk, the image of Saul was written off from the life of Robert Evans, an eccentric filmmaker. Known as the creator of Rosemary's Baby, The Godfather and countless of other classics, Evans has become involved in a variety of crime stories.
About
Better Call Saul  is a Breaking Bad spin-off American television series. The fifth season was premiered on February 23, 2020 on the AMC channel.
You can watch the trailer for the series on our website, no registration is required. You can also read interesting facts about the TV series and find out the release date.
F.A.Q.
Q: What channel is the show on?
A: Better Call Saul was filmed to air on the AMC channel.
Q: When did the fifth season premiere?
A: The fifth season was premiered on February 23, 2020.
Q: Will the series be renewed?
A: The series was renewed for a sixth season which will be the final.
Related Shows
Breaking Bad
Narcos
Fargo
Ozark
Tags: crime, drama, spin-off, breaking bad, lawyer, drugs