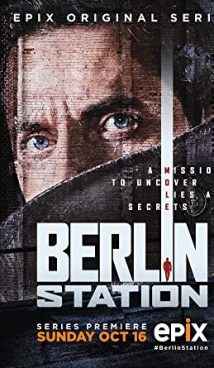 TV-MA
01 hours 00 minutes
Synopsis
Berlin Station is a three-part story about the American intelligence officers' hard work.
It all starts with the arrival of a new employee, Daniel Miller (Richard Armitage), at the CIA's Berlin office. His appointment does not surprise his colleagues because Daniel spent his youth in Germany, is fluent in German, and can be very useful to the management of the department. Only they are not aware that Miller's real task is to track down a mole leaking information into the German media.
The second season of Berlin Station tells about the German far-right party, ready to resort to terrorist attacks to achieve its goals. CIA is also very interested in solving the problem of the far-rightists.
The third season is a journey east, to the borders of NATO and Russia, where the hell is about to break loose.
Interesting Facts
The first episode of the Berlin Station TV-series was released on October 16, 2016, on the Epix channel. The second season began on October 15, 2017, and the third one premiered on December 2, 2018, after the finale of which it became known that the channel had closed the Berlin Station.
The third season of Berlin Station is partially set in Estonia and tells about interaction with Russian agents, played by Bulgarian and Serbian actors. However, the role of the extremist Roman Platov was played by the American actor Nikolai Kinski, the son of the great Klaus Kinski.
Information
This is an American-made thriller TV-series.
The premiere of the first season tool place on October 16, 2016 on the Epix TV-channel.
More Like This
Homeland
Condor
Counterpart
The Capture
McMafia
Tags: Europe, berlin, intelligence, CIA, embassy, diplomacy, terrorism, Richard Armitage