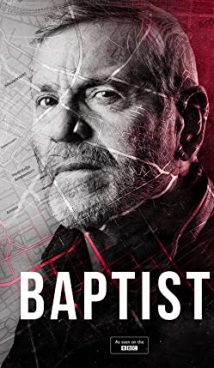 Not Rated
01 hours 00 minutes
English, Dutch, Romanian

7.2
Synopsis
Julien Baptiste, a retired detective, wakes up after major surgery to remove a brain tumor. He is on the verge of starting a new life, but his former colleagues are asking to help the Dutch police in investigating the disappearance of a girl from England. Without thinking twice, Baptiste, being a nobleman, agrees. He begins an investigation that will become very dangerous. Plunging to the very bottom of the criminal life of Amsterdam, the ex-detective will face the Romanian mafia engaged in sex slavery.
Interesting Facts
The Baptiste TV-series was shown on the British TV-channel BBC One in early 2019 and was renewed for a second season, the date of the premiere of which, however, is still unknown.
Baptiste is a spin-off of the successful TV-series The Missing, which has been nominated for many awards, from BAFTA to Golden Globe. They are telling a completely new story in Baptiste, and only Tchéky Karyo remained from the original cast, as well as actresses portraying the roles of the detective's wife and daughter.
The Baptiste series is being filmed by the British production company Two Brothers Pictures. As the name suggests, it was founded by two brothers, Harry and Jack Williams. The company has filmed not only The Missing and its spin-off but also one of the most significant British TV-series in recent years, the tragicomedy Fleabag. The next project of the producers will be the Tourist thriller about the dangerous adventures of a Britishman in the Australian wilderness.
It is interesting that Tchéky Karyo, who plays the leading role, is not French at all. He has Jewish, Greek, and Turkish origins and was born in Istanbul. He moved to Paris when he was young.
Information
This is a British-made crime thriller TV-series, a spin-off of The Missing TV-series.
The premiere of the first season took place on February 17, 2019 on the British TV-channel BBC One.
More Like This
Tags: investigation, detective, Europe, sex trafficking, prostitution, Amsterdam