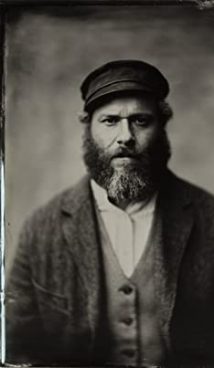 Synopsis
Herschel Greenbaum (Seth Rogen) came to America from Eastern Europe with his beloved wife at the beginning of the 20th century. Here in New York, he is trying to build a happy future for himself and his pregnant wife and gets a job at a canning factory. One day, he falls into a large vat of cucumbers and the marinade does not kill him, but, on the contrary, preserves the unlucky man. Herschel emerges a hundred years later and sees a completely different New York. And then he meets his grandson Ben Greenbaum — played by the same Seth Rogen. Ben is a typical millennial who works on his computer and has social issues. Grandfather and his grandson have to live together somehow and even learn something new from each other.
Interesting Facts
Recently actor Seth Rogen has been more involved in producing movies and TV-series. For example, he had a hand in such popular series as "Future Man," "Preacher," and "Black Monday." In September we will see a new season of the popular TV-series "Boys" with Rogen as a showrunner.
"An American Cucumber" is HBO Max's first in-house movie. The new streaming platform launched on May 27, 2020, and there you may find all TV-series filmed for HBO. *In Russia, the new service's content is shown at Amediateka.
The movie is based on Simon Rich's story, who also wrote the script for "An American Cucumber." You may know Rich by the series "Miracle Workers," for which he wrote a script based on his books.
Information
American-made comedy based on a short story by Simon Rich.
"An American Pickle" will premiere on August 6 at HBO Max platform.
FAQ
When will the film premiere in the world?
"An American Cucumber" will appear in the HBO Max catalog on August 6, 2020.
More Like This
Zeroville
Eurovision Song Contest: The Story of Fire Saga
The King of Staten Island