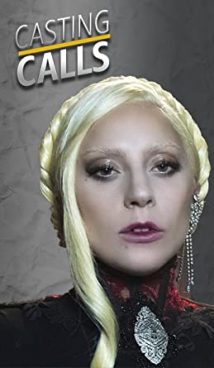 Synopsis
The plot of the popular anthology's ninth season takes us back to the 80s. Five friends come to Redwood Summer Camp to work as counselors.
Judging by the announced plot, it is clear that this time Ryan Murphy decided to work with a retro slasher. The story of a serial killer's hunt for young people unfolds before us in the camp's set. There you may find the 80's music, artsy costumes, and rhythmic gymnastics.
Interesting Facts
– Actor John Carroll Lynch once again plays the role of an insane killer in the anthology. Before he played the tough clown Twisty in Seasons 3 and 7 of "American Horror Story" and the maniac John Wayne Gacy in Season 5.
– Billie Lourd, who has appeared in "American Horror Story" for three seasons in a row, is the daughter of actress Carrie Fisher, famous for her role as Princess Leia in "Star Wars." Billie and her mother starred in the last two installments of the epic saga.
– "American Horror Story" has been extended for four more seasons, and a spin-off is planned for the series, where new creepy stories will be told in each episode.
– If nothing changes, we will see the new Season 10 of "American Horror Story" this fall, but there is no information on it yet. We only know that Macaulay Culkin will debut in the new season.
Information
This is an American-made horror TV-series.
The premiere of the Season 9 took place on September 18, 2019 on the FX channel.
FAQ
What channel is behind the TV-series production?
All nine seasons of "American Horror Story" were filmed for the American TV-channel FX.
Will there be a continuation?
Yes, the TV-series has been officially extended until its thirteenth season. However, the showrunner Ryan Murphy says he is ready to film ten more seasons.
More Like This
Scream Queens
American Crime Story
Channel Zero