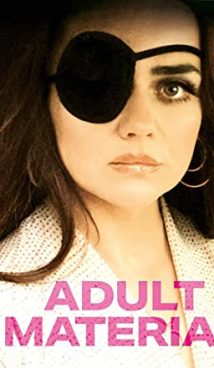 Synopsis
Introducing Hayley Burrows , the mother of three. A well-known British pornographic actress, she has the pseudonym Jolene Dollar. Sometimes bragging about her profession, the main character is not at all ashamed of her fame. She has it all – an accomplished career in adult cinema, her husband, who leads XXX pages on Jolene's social networks, as well as a heightened sense of justice. One day, Haley takes starlet Amy, who only dreams of becoming a porn actress, under her wing. Unfortunately, she has no idea where this concern for the girl will lead her. There is a ruined career, divorce, disappointed offspring and even a trial ahead.
Interesting Facts
All episodes of Season 1 were released on October 5, 2020.
The name of the actress who starred in the TV series matches the name of the character she plays. Hayley Squires is known for her roles in the following projects – "Call the Midwife" and "Collateral" TV series, and many others. Starring in "I, Daniel Blake", Haley was nominated for a BAFTA.
Rupert Everett, a British actor and star of the 1990s who hasn't been overly happy with new roles lately, has also starred in the "Adult Material" TV series.
Joe Dempsie, known for his role as bastard Gendry Baratheon from the "Game of Thrones" cult TV show, played the husband of the main character.
About
Adult Material is a British-made tragicomedy TV series. The first season of the TV show premiered on October 5, 2020 on UK Channel 4.
Related Shows
Because the Night
Flack
Two Weeks to Live
Tags: drama, comedy, tragicomedy, porn, home video, violence, UK