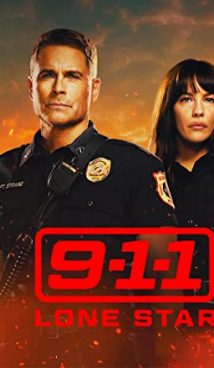 Synopsis
The plot focuses on the emergency response team in Texas.
On the one hand, this is a typical procedural telling about a new challenge for the team in each episode. These challenges are as follows: mass poisoning with mercury, a fire at the production of bull sperm, a fight in a men's strip club, etc. Ryan Murphy, the producer of the series, allows himself to refine his beloved style.
On the other hand, the series focuses on the team itself, which is very mottled, mildly speaking. The team composition is as follows: a fireman who participated in the extinguishing of New York skyscrapers (Rob Lowe), a paramedic looking for her sister (Liv Tyler), a gay drug addict (Ronen Rubinstein), a Muslim woman Marjan (Natacha Karam) and a transvestite (Brian Michael Smith).
 Interesting facts
9-1-1: Lone Star series is a spin-off of the popular TV show 9-1-1, the brainchild of the same show runners (Brad Falchuk and Ryan Murphy), which, meanwhile, has already been extended for the fourth season.
By the way, Ryan Murphy has a lot of projects coming out in 2020. These are as follows: the continuation of The Politician and American Crime Story, and the new ones as Hollywood and Ratched.
 Information
The American-made TV series shot in the drama genre.
The first season premiered on January 19, 2020 on the Fox channel.
You can watch the series trailer online on the website without registration.
 FAQ
What channel is producing the series?
9-1-1: Lone Star was commissioned by Fox.
When did the first season come out?
The first season was televised from January 19, 2020 to March 9, 2020.
Yes, on April 13, 2020, the Fox channel extended the series for a second season, tentatively due in 2021.
Tags: rescuers, emergency services, Texas