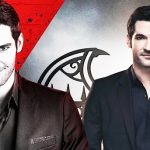 Lucifer is clearly a show that made a deal with the devil because it has survived its demise on more than one occasion. After airing for three seasons on Fox, the series was canceled by the network. After a major fan outcry, Netflix swooped in and announced it was picking up the series for a fourth season. The show quickly became a popular choice on the streamer which made it surprising when they renewed the show for a fifth and final season. More fan outcry followed and eventually it was announced that Lucifer would be coming back for a sixth and final, for real this time, season. Given all of the times Lucifer has avoided being banished back to Hell, you would think that they could sneak another season in there just for fun but Lucifer's Tom Ellis (Lucifer himself) says he's ready to say goodbye to the show once it wraps up its six-season run.
Ellis gave an interview to the "Kings of Con: The Podcast" and he explained why he's done playing Lucifer after the sixth season:
"Six seasons of the show is a real achievement. It's been a huge emotional journey and I don't think I want to do anymore. I know I don't want to do any more. Mainly because I wanna know that we're ending and because I've had such a great time. I think it's only fitting that we have a proper ending to the show."
It's good that Ellis knows that it's likely time to wrap things up, no matter how popular the show is. Fans still seem to love the show as the first part of the fifth season went straight to the top of Netflix's charts. The streamer also announced that the show had scored the biggest TV series opening weekend ever on the platform. The show is obviously still viable but it's probably best to go out while it's still on top with the fanbase.
Lucifer is based on the DC Comics character created by Neil Gaiman, Sam Kieth, and Mike Dringenberg and it's taken from the comic book series "The Sandman." The series revolves around Lucifer Morningstar (Tom Ellis), the Devil, who abandons Hell for Los Angeles where he runs his own nightclub named 'LUX' and becomes a consultant to the LAPD. The show also stars Lauren German, Kevin Alejandro, D.B. Woodside, Lesley-Ann Brandt, and Rachael Harris.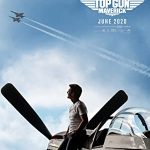 Jag är en katt och en redaktör, jag samlar in och publicerar nyheter om filmer och TV-program för dig.