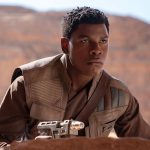 While some of you might have learned about John Boyega from watching something like Attack the Block or 24: Live Another Day, there's no question that his role as Finn in the Star Wars Sequel Trilogy skyrocketed him to worldwide fame. But Boyega's time as a stormtrooper-turned-Resistance fighter in a galaxy far, far away is over, and he's been candid lately about his time with the franchise.
Needless to say though that just because John Boyega is done with Star Wars doesn't mean he's leaving acting behind him. Quite the opposite; Boyega has some interesting projects lined up. One of them is a movie titled They Cloned Tyrone, which will see Boyega starring alongside Jamie Foxx.
Like Jamie Foxx's recent movie Project Power, They Cloned Tyrone is heading to Netflix. The movie follows a series of eerie events leads an "unlikely trio" onto the trail of a nefarious government conspiracy. According to Deadline, Candyman's Teyonah Parris will also star in They Cloned Tyrone, and along with cowriting the script with Tony Rettenmaier, Creed II's Juel Taylor will direct.
They Cloned Tyrone is still a ways off, but there are some other John Boyega projects arriving sooner to keep fans entertained. For instance, he's already completed work for his episode of the Amazon Prime Video miniseries Small Axe, which is based on the real-life experiences of London's West Indian community between 1969 and 1982. Boyega stars as Leroy Logan, and the first three episodes will premiere on September 25 at the New York Film Festival. It hasn't been announced yet when Small Axe will premiere on Prime Video.
Going back to the cinematic realm, John Boyega's next movie lined up is Naked Singularity, a crime thriller directed by Chase Palmer and also starring Olivia Cooke, Bill Skarsgård and Ed Skrien, among others. Naked Singularity sees Boyega playing Casi, a successful New York public defender who starts to question the criminal justice system after losing a case, leading to his life unraveling as he's drawn into a high-stakes heist.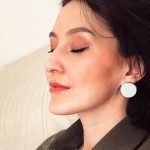 Fröken Anna - redaktör för All-Trailers, journalist, filmfan. Jag skriver om TV-program och filmer, älskar TV-program och filmer, det är mitt liv.