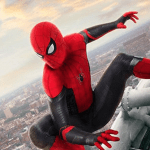 The Marvel Cinematic Universe is a massive property, and the fandom is eager to jump back in with Phase Four. There are a variety of highly anticipated movies in production, including Jon Watt's third Spider-Man movie. Fans are eager to see what happened to Tom Holland's signature character after the twist ending of Far From Home, and luckily work has already begun. And Holland's photo from the set is typical 2020.
Tom Holland went straight from his work on Uncharted to the set of Spider-Man 3. And after appropriate testing and health protocols were put in place, he was able to suit back up as Peter Parker. You can check out his photo below, complete with the everyone's favorite accessory: a face mask. Check it out below.
Yup, that seems about right. While Tom Holland is already wearing a mask in the form of Spider-Man's costume, the 24 year-old actor put on another face mask in this photo from the mysterious third movie. That's some superhero safety.
The above image comes to us from Tom Holland's personal Instagram page, and is sure to be thrilling for the countless Marvel fans out there. Holland is returning to the MCU in the suit Peter Parker made in Spider-Man: Far From Home, which once again look thoroughly badass. But the Devil all the Time actor has also put a face mask on over the suit, encouraging his fans to wear masks and to continue practicing social distancing.
For Tom Holland's part, he likely knows safety protocols extremely well at this point. In order for film sets around the world to open back up, extensive health precautions were utilized. This includes regular testing, social distancing, as well as the cast/crew being isolated from the outside world. Holland went through all of this while completing his work as Nathan Drake in Uncharted, and now he's following that up with his whopping sixth appearance as the MCU's Spider-Man.
Not much is known about Spider-Man 3, but anticipation for the project has remained at a fever pitch since Far From Home hit theaters. That movie's credits scene saw Peter Parker's identity revealed, while also being framed for killing Mysterio. As such, the next sequel should be operating with an entirely different set of rules.
It was also recently revealed that Benedict Cumberbatch's Doctor Strange will have a role in Jon Watts' Spider-Man 3. It looks like Peter Parker will have a magical new mentor in the movie, and Strange's presence has inspired countless fan theories. The most popular of these is that he'll open the multiverse up and allow for a live-action Spider-Verse to take place. Possibly including past alumni who have played Spider-Man before.
All of this remains to be seen, as there's no actual information about what the third Spider-Man movie will be about. But with the cast assembling on set to get to work, so the project has never been more of a reality. Hopefully Tom Holland will offer more glimpses to the set as work continues on.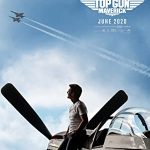 Jag är en katt och en redaktör, jag samlar in och publicerar nyheter om filmer och TV-program för dig.